Economic sanctions and embargoes are imposed by the federal government of the United States against countries or their activities. The primary reasoning offered is that 'the state of Iran sponsors terrorism.' However, the samaritans well-aware with the geopolitics and the American mideast diplomacy from the past-four decades would easily testify with the pro-Israeli American agenda as well as the neo-imperial motives for the Dollar-Empire. As of now, there are numerous other sovereign states that're facing intense economic pressure due to similar American sanctions – Belarus, Burma, Balkans, Cote D'Ivoire, Cuba, Democratic Republic of Congo, Iran, Russia, Zimbabwe, Sudan and Syria.
The sanctions against Iran involve an embargo on all economic activities. From banning Iranian import to restrictions on aircraft or repairs-parts-sale, arms embargoes, and more importantly ensuring a blanket-ban on major Iranian financial institutions from conducting business globally.
Additionally, the sanctions restrict purchase of USD, trading in gold and other precious metals, sale of oil and petrochemical products. In short, any country involved in business with Iran will not be doing business with U.S.
The US sanctions on Iran have resulted in a triple-digit inflation and deteriorating economic conditions. These sanctions shut Iran out of the global financial system. Following that, some of the banks in Iran were barred from SWIFT (Belgian based financial messaging system that facilitates cross border transactions, connecting more than 11,000 banks, financial institutions and corporations of about 200 countries and territories in the world).
Meaning, the inability to pay for imports or receive payments for exports, as the essential impact of the sanctions has devalued the Iranian Rial. It stands today as 42,000 Rial equivalent to a Dollar. The sanctions have financially crippled the Iranian economy, forcing the Republic to explore alternative ways of transacting.
The Entry-Point for Cryptos
In response to the American sanctions, The Republic of Iran organized a two-day annual Electronic Banking and Payment Systems conference in Tehran with a simple purpose of creating a stable state-backed cryptocurrency.
Rumours suggest, Iran was to unveil its own state-backed cryptocurrency at this conference to circumvent United States sanctions. However, the picture is not very clear at the moment, as not much information has been revealed.
Potential for Cryptocurrencies: Iranian Economic and Financial Conditions
Iran currently has a population of more than 80 million people with the majority being the young and educated generation. As a result,
It has a growing banking services and FinTech market. Iranian products, especially oil is still high in demand all over the world.  

IT and ICT networks have expanded over the past decade, thus enhancing electronic banking and payment services.

Iran had 30 banks as of 2018 and recorded more than 16 billion transactions using the electronic fund transfer systems.

The current statistics state that there are over 290 million active payment cards, over 4 million EFTPOS terminals and over 40,000 ATMs in Iran.
With its own cryptographic currency system, Iran aims to circumvent U.S. sanctions. Like all sovereign states, it too wants to conduct business on an equal standing and fair basis. The Central Bank of Iran will announce the framework by the end of march.
Iran's Cryptocurrency features: (The Certain)
Designed and developed by Informatics Services Corporation (ISC), it is a rial-backed currency based on Hyperledger Fabric platform technology.

The cryptocurrency is developed under private blockchain technology and therefore, it cannot be mined. (Please tell a bit more. Who is responsible for this)

Central Bank of Iran will issue and decide the volume of issuance.

The cryptocurrency will be used as a token for interbank payment in the phase one and for retail payments in phase two.
How much work is still left in cryptocurrency? (The Uncertain)
The currency will not have a place in credible international exchanges, therefore, it will not have an international reach. Certainly, some arrangements would have to be worked out before the launch of state-backed crypto.

Use of Global cryptocurrencies is prohibited as a method of payment in Iran. Iranians cannot hold more than 10,000 Euros or large amount of global cryptocurrencies to prevent value loss of Rial. Eventually, Iran will have to work around a way for exchanging it's cryptocurrency with global cryptocurrencies to facilitate trade with other countries.

The token is centralized and can only be traded on licensed crypto exchange bureaus and operated by certified banks. The basic concept of issuing a cryptocurrency is decentralization, therefore, difference between Rial and Iran's new cryptocurrency may not be major. It would merely replace global financial systems such as SWIFT, IMF and BIS.

With a private blockchain technology and a state controlled cryptocurrency, the odds for sustainability of the new cryptographic currency system in the long run. Clearly, the motives to circumvent sanctions, control the financial system and create a system for social monitoring, political control and media censorship can be achieved. However, Iranian government may have to ultimately adopt a decentralized cryptocurrency for the survival of its economy. Cause afterall, distributed ledger technologies are to meant for giving power back to the people, and not the other way around..
Conference Topics
As per the report, the topics discussed or spoken about at the conference were based on Blockchain Technology and Distributed Ledgers, Cryptocurrencies, Alternative Payment systems, Payments, Open banking and Financial Technologies, Fraud, money laundering and scam (ways to deal with it), and Digital evolution.
A state of flux for Iranian Crypto-ecosystem: Conference Review
As per Mohammad Talebi (Secretary General, Central Bank of Iran), the takeaways from the Electronic Banking and payment systems conference are –
Central Bank yet to finalize the regulations of blockchain technology.

Financial Terms and Conditions under review;

Centralized studies and market research underway

Rules for national and universal cryptocurrencies yet to be formulated
"Who said what? Know it here!"
Abdolnaser Hemmati
As per the Governor of the Central Bank of Iran Abdolnaser Hemmati, the four major focus areas are electronic banking, monetary policy, modification of banking system and foreign currency market. As a keynote speaker at the conference, he said, "We will bring all four aspects of e-banking, monetary policy, reform of the banking system and the foreign exchange market together, and everyone gets to see the developments in the near future." He also stated that the Central bank is working on the electronic banking system and fintech.
2. Nasrollah Jahangard
Iran's deputy minister of telecommunications and information technology, Nasrollah Jahangard said that "Fintech has brought about major changes in the banking and monetary services. He also pointed out that Iran ranks second in the world for energy resources and is becoming the most powerful country in the world".
3. Mohammad Mazaheri
Mohammad Mazaheri said that "the blockchain revolution and digital development will shape the future and cryptocurrency will take over fiat currency in the next decade".
4. Carsten Barch
Carsten Barch from the public relation department of the monetary and banking research institution said, that "the next step in banking is not a revolution but a transformation to blockchain technology. He added, "With Blockchain, we can solve a lot of tracking and security problems in the banking system, while cutting costs".
5. Valiollah Fatemi Ardakani
Valiollah Fatemi Ardakani, an e-banking specialist said that "blockchain technology will be a life saviour and it can be utilized in e-commerce, intelligent contracts, information recording and payment tools".
6. Brett King
An Australian futurist, CEO and co-founder of Moven, Brett king, placed his opinion on Blockchain to be the main pillar of future economies. He said that "in the future companies based on this technology will be successful and old companies will not succeed in the digital era".
7. Dr. Nima Amirshekari
The director of Electronic Banking Department, Dr. Nima Amirshekari stated the advantages of Blockchain technology in organizations, however, he mentioned that in spite of these benefits this technology does not solve all business problems. He said, "Blockchain is not Bitcoin. Any new technology has good and bad features; we must know that Blockchain is not bitcoin, and Blockchain is an important infrastructure. According to global reports, 92 percent of the 26,000 Blockchain-based projects have failed." He stressed on the fact that all problems of businesses and banking industry cannot be solved by blockchain technology.
8. Azari Jahromi
Minister of ICT, Azari Jahromi said, "When the Central Bank launches a Blockchain conference that means it has a positive outlook on the new technology. So far, four or five cryptocurrency experimental models have been designed and offered, but the Central Bank will make the decision on the final cryptocurrency."
9. Soheil Nikzad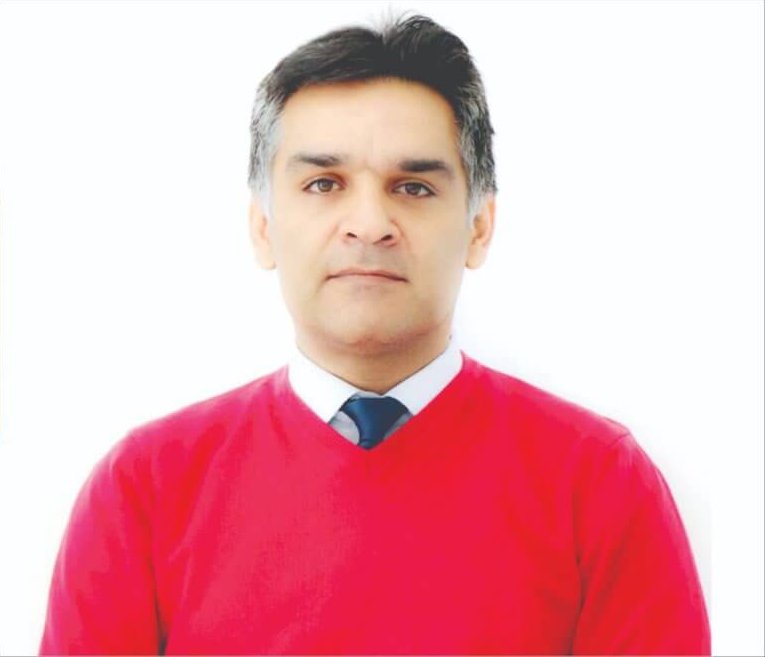 Soheil Nikzad, member of Board of Directors of the association stated that "Iran should use a global cryptocurrency instead of it own cryptocurrency".
10. Naser Hakimi
Naser Hakimi, Vice Governor of Central Bank added, "Our plan was to announce the Central Bank's policy on the Cryptocurrency by the end of September, and the policies have even been formulated. However, given the many engagements that decision makers have in this regard, these policies are still in the queue for review. I use the term of "Cryptocurrency based on Rial" rather than the national Cryptocurrency, which is a monetary regulation debate, and is partly the policy I have already mentioned that to have a Cryptocurrency based on the Rial, gold, currency and other assets or a self-sufficient and autonomous Cryptocurrency. In order to deal with each of these Cryptocurrencies, we should have their specific viewpoint as to which laws and regulations they are included and which bodies are monitoring them".
Conclusion:
All in all, Iran's efforts to circumvent the U.S. sanctions and to adopt its own cryptocurrency are being praised by some nations. However, they are a few concerns regarding the future of the state backed cryptocurrency. And what's capturing the masses attention, is the intention behind the adoption of this decentralized currency.
Firstly, we fear that the cryptocurrency may not be very different than fiat money. It would merely be a tool to evade the US sanctions and to control the population and economy. The blockchain based international payments system could possibly replace SWIFT.
Secondly, the centralized nature of a state-backed cryptocurrency has the potential of fostering an authoritarian regime, rather than a decentralized one. The government having full control over this system might go forward and shatter the whole concept of anonymity of the crypto world. Rings a bell? Nineteen Eighty Four, the epic dystopian novel by George Orwell paints a very bleak picture for future, dominated by the omnipresent and extremely repressive "Big Brother". And with more and reports pouring out from the Iranian plateau about repressive governance systems and control…….
The system may not be very different from the traditional financial system, and on the flip-side it might give the government more access and control over every human activity.

Our worst fears might all come true!
And the question that remains is, will the Iranians and their cryptocurrency have an international reach in the future or will they continue to be deprived of the credible international exchanges and market?
What do you think? Share your thoughts in the comments section below.