There is no denying the fact that the gaming industry has advanced significantly, and new earning opportunities have emerged. Yes, we are talking about the play-to-earn crypto games as they are undeniably the hottest trend. In addition, blockchain games have been gaining traction lately as these games are equipped with distinct native tokens that extend support to the game economies. 
If, in any case, the idea of making money appeals to you, and we are talking about a significant amount of money, then this article is for you. P2E games based on blockchain technology come with a promise to reward players with cryptocurrencies and valuable NFTs. In addition, players get rewards for exploring the game, battling opponents, completing tasks, and taking on quests. 
In this article, we will be discussing the best blockchain games that can give you good rewards.
Top 6 Blockchain Games With the Best Rewards 
Axie Infinity
Axie Infinity is among the best P2E crypto games you can play to earn exciting rewards. It is a highly popular crypto game with NFT creatures. The game is straightforward to join, and the idea behind it is to explore a virtual world and collect creatures that are called Axies on your way. In addition, you can battle other players and earn the game's token, Smooth Love Potion (SLP). 
The Sandbox
There are multiple ways through which you can earn in The Sandbox game. You can be an artist, a virtual land owner, and a game maker to earn SAND, the native currency of this metaverse game. An artist is allowed to facilitate the creation of valuable assets with VoxEdit, the platform's tool. What adds to the value of the game is that you don't require coding skills to design games. You can also stake the SAND token and can trade it for other cryptocurrencies in the market. 
Star Atlas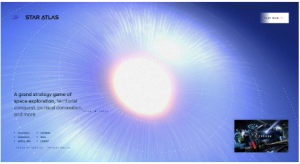 Star Atlas metaverse game is undoubtedly among the top games that feature an immersive ecosystem. Explore the galaxy of Star Atlas, battle players, take on quests, and you can even cooperate with others to form planetary governments. In this metaverse, valuable NFTs are hidden throughout it, and if you stumble upon them, they are yours to keep. In addition, the vast and complex in-game economy of Star Atlas allows players to collect, earn, and trade different tokens. 
Attack Wagon's Scrap Guilds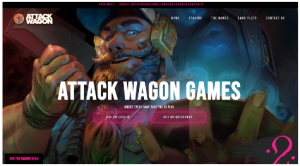 The game is quite easy to begin with, as there are no paywalls on items and abilities and users are allowed to level up their free beginning gear, just by playing the game. Scrap Guilds is going to be the first game from the lineage of games coming from the Attack Wagon studio. What makes the company unique is that they offer the opportunity to generate passive income. You can purchase land plots in their ecosystem and be invested to earn a segment of the game's fees. Since it's a gaming studio and more games will be released, these land plots will provide fees from every game Attack Wagon ever releases. So build your empire from scratch with Scrap Guild and earn fees from every game ever released by Attack Wagon in the future. 
Spider Tanks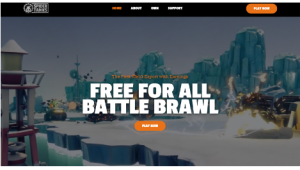 One of the best multiplayer brawls with crypto rewards. Spider Tanks is a simple multiplayer brawl where each player gets a virtual NFT tank which is used to battle other players in all-out combat. Play with a team or on your own and earn tokens after winning. You can purchase upgrades for your tank; the stronger your tank, the more the chances of winning. Additionally, these tokens can be redeemed for other cryptocurrencies at an exchange. 
Plant vs. Undead 
One of the most relaxed P2E blockchain games for players who do not prefer combat games is Plant vs Undead. However, there are some facets of combat in this game, such as you may have to defend your plants against the attacks by the undead. Apart from that, you will have to focus on building up your farm and raising rare NFT plants. With the growth of your farm, you will be earning Light Energy, which can further be converted into Plants vs. Undead crypto tokens. In addition, you will have the option to sell your NFT plants in the game's marketplace.