With thousands of cryptocurrencies in the market with unique features claiming to revolutionise the modern digital trade, the crypto market doesn't guarantee you the desired result. The market volatility and unpredictability compel the investor to ponder. After the launch of Bitcoin (BTC) in 2009, it gained much popularity amongst the investors because companies started accepting Bitcoin (BTC) as the mode of payment. The 300% growth in the first two years for Bitcoin (BTC) attracted the market the most. The new coins keep entering the market, overcoming the shortcomings of the previous ones. To earn quick bucks, investors are focused on new coins, but for long-term investment, they opt for stable coins, like Bitcoin (BTC) and Litecoin (LTC). Recently many merchandises have accepted crypto as the payment mode. For instance, Dogecoin (DOGE) is now accepted by Tesla, a leading electric car company owned by Elon Musk.
FIREPIN Token (FRPN) Makes News as a Fresh Crypto
FIREPIN Token (FRPN), founded in 2022, aims to become the best in the crypto sector by enabling community growth and securing token sustainability. FIREPIN Token (FRPN) is a community-driven token that allows everyone to vote their opinion. Taking FIREPIN community activity to another level, the decentralised platform believes in trust, transparency, and community welcoming a variety of opinions.
The FIREPIN Token (FRPN), which leverages blockchain technology and Defi features, allows players to participate in creating the Metaverse NFTs game platform by purchasing the FIREPIN Token. Token holders will profit from getting incentives and participating in the FIREPIN DAO's decision-making process. An NFT Marketplace, staking and farming possibilities, and exchange functions include the coin project's entire functionality, giving additional rewards for token holders.
FIREPIN Token (FRPN) uses a blockchain bridge or a cross-chain bridge platform to allow the users to connect and interact with the various blockchains that exist, increasing and expanding the utility and scope of cryptocurrencies and the ecosystems that surround them.
There may be a small fee for bridging to move across chains to cover intrinsic network transaction costs depending on the networks involved. This allows users to connect with Ethereum, Binance Smart Chain, and Polygon networks.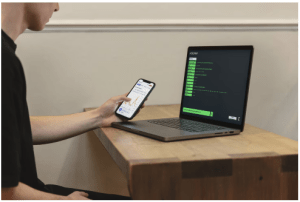 Features of Algorand (ALGO) and Zcash (ZEC)
Algorand (ALGO) is a digital currency and blockchain platform that competes with Ethereum (ETH). Because it is a public blockchain, anybody may read and participate in its programming. It runs on a pure proof-of-stake (PoS) operational system, with network operators drawn from the whole pool of ALGO coin holders.
The currency bills itself as the most methodical and ecologically sustainable blockchain. Since April 2021, the platform has been carbon-negative, which means that it purchases carbon credits that more than offset its carbon emissions. Algorand (ALGO) is presently ranked 30th on CoinMarketCap, with a market valuation of $2.8 billion as of May 30th, 2022.
Scientists sought to build a virtual currency similar to Bitcoin with unique features in 2016. They created Zerocoin, which was renamed Zcash (ZEC), and so Zcash. The corporation changed its name to Electric Coin Company.
The currency creators support regulatory compliance while designing efficient, secure, and anonymous coins. Furthermore, Zcash (ZEC), like Bitcoin (BTC), allows complete transparency during transactions. As of May 30th, 2022, the coin is ranked 43rd with a market valuation of about $1.4 billion.
Unique Features of FIREPIN Token (FRPN)
Community Driven
FIREPIN Token (FRPN) is a decentralised structure run by an ambitious community. The foundations of a well-functioning community are a good understanding of the needs of the persons who comprise it, a feeling of collective ownership, and either implicit or explicit benefits for contributing to its formation and preservation. To make FIREPIN the finest crypto community possible, the developers plan to accept and appreciate various perspectives.
FIREPIN (FRPN) Swap
Switching one cryptocurrency for its comparable value in another is called swapping. This option is intended to help our consumers reduce the expense of converting to a different cryptocurrency. The FIREPIN Token (FRPN) initiative promises to give community members the choice of purchasing at the best possible price through a Swap Portal.
FIREPIN (FRPN) Insta Rewards
A 2% fee will be charged from the order and added to an airdrop pool for each decentralised exchange transaction. Current token owners will get some gift tokens every week. The recipient may need to retain some tokens in their wallets to be eligible for the free token. Once tokens are gifted, they are fully available for swapping within the FIREPIN Token (FRPN) ecosystem and trade. The team vows to keep working to increase the number of token holders, increase the profit for token holders, and maintain a stable price through the Insta Rewards strategy.
The FIREPIN Token (FRPN) will be introduced in 5 stages, with each stage more alluring than the previous. The users may be compensated for providing high-quality content using FRPN, which is geared for usage on social networking networks. As a result, it appears to be an excellent investment coin. The major setback of Algorand (ALGO) is its low level of adoption, and the coin price will only increase with more consumers. Zcash (ZEC) is limited to CPU mining only with its typical protocol from other crypto platforms.
With such advanced features, FIREPIN Token could prove to be a profitable addition to your fintech portfolio!
For more FIREPIN Token (FRPN) information visit:
Join Presale: https://presale.firepin.io/register
Website: https://firepin.io/
Telegram: https://t.me/FIREPINOFFICIAL
Keywords: FIREPIN Token, Algorand, Zcash, FRPN, ALGO, ZEC, Cryptocurrency, Investment