This Bitcoin Price Analysis will try to highlight a few aspects that prior versions failed to focus on. Although this analysis does not encompass any financial advice as such but having an update of the same can help in forming clear ideas about how Bitcoin Price Analysis works.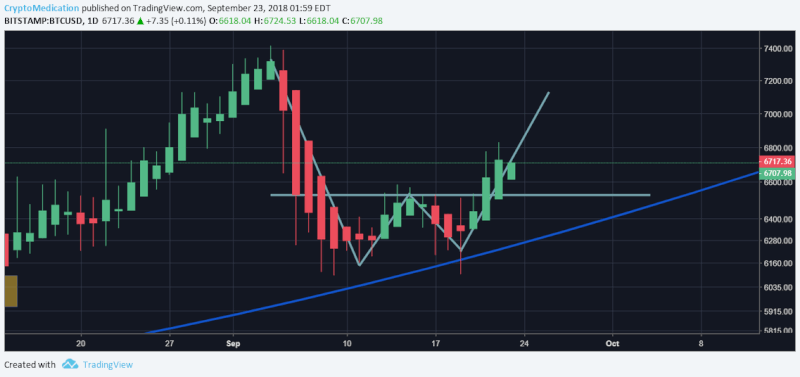 From the first picture, it is quite visible that on the 1D chart a Double-Bottom Chart pattern has been formulated which the light blue line is symbolizing as it draws a 'W' figure through. It can be noticed by following the price movement on the above chart.
The above photo indicates a reversal pattern which signifies a previous downtrend. To some extent, it is trying to depict a decline in the price movement from 5th September to the pattern's completion.
This, however, has other explanations too. As it can also point to the fact that the price has shown a sharp decline from May 5th to the current point.
Approx Price Target That Double-Bottom Formation can make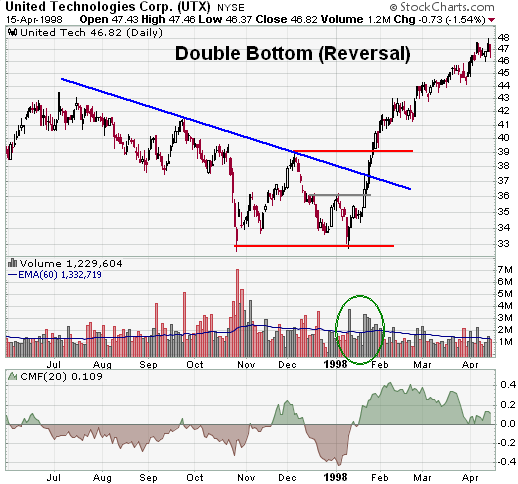 It has been estimated that the above pattern formation can generate approx $6.9k which has a close relation with the point where the overhead trendline from 5th May 2018 is locating currently.
This photo is a clear indication of the trendline stemming that started from July 28th marked by the decline in price. Thus, giving us a hint that $6.9k is a point that can lead to a 'bounce'.
Going through the Volume
The above screenshot clearly indicates that volume is failing to decipher if there is a general decline in the volume of the positive price or not. It seems that we need to wait for at least a few days before we get a definitive remark on the volume trend that is currently in vogue.
Two visible trendlines
When you scroll your chart back you will be able to notice there are two visible trendlines.
The first trendline has already been discussed above. It can be a potential trendline
because it is tested twice.
The second trendline which is noticeable from 5th May 2018 has more validity, however,
because three different times can be identified here.