HitBTC is not the only ones to "fail" the Proof of Keys event today. The event seeks to establish Bitcoin solvency for each exchange. Every user is buoyant to withdraw all Bitcoin to private keys that they control. However, as per Trace Mayer and the Proof of Keys' event's official page, several exchanges faced problems leading up to or on the day of the event (today).

Some Exchanges heave a sigh of relief 

Not all of the exchanges listed in the "failures" section of the official Proof of Keys site are presently having extraction issues. 
Service was restored at 19:30 PT, 1 hour after the original incident https://t.co/0H0stqNPtX

— Coinbase Pro (@CoinbasePro) January 3, 2019
Bitfinex was back up and running in an hour after it reporting its  outages this morning:
We are back online. There was an issue with the order gateways during an upgrade, and have worked quickly to fix. We apologise and thank you for your patience

— Bitfinex (@bitfinex) January 3, 2019
Still not a Satisfactory Experience

As per a user experience, tha Purse.io, although not being an exchange still allows people to obtain and utilise Bitcoin via Amazon Prime, has not responded to the following "withdrawal issue" .
@TraceMayer It looks like #ProofOfKeys has impacted @PurseIO somehow. They have halted withdrawals without reasonable explanation. ? pic.twitter.com/qAyeg2kWRN

— Senior Crypto (@crypto_senior) January 3, 2019


Clearly, some extra information on this subject would be appealing, such as the amount of Bitcoins being extracted. The problem arises when large withdrawals are denied or "issues" happen around them.
Also Read: Customers in frenzy as HitBTC freezes account before Proof of Keys Event
Proof of Keys- Not yet Serving the Purpose of Measuring Solvency 


Everyone with Bitcoin in any exchange would have to participate in this event. This would fundamentally leave all exchange wallets empty apart from for money earned via trading fees. The English-centric nature of Trace Mayer and his following is a probable concern as well. These people are less likely to pledge to Trace Mayer.Certainly, various exchanges are evidently falsifying their trading capacity for advertising purposes. One less-notable figure in the crypto community alleges that nearly all exchanges have to be untruthful about their volume due to the actual environment and considerable size of the market.
Can Bitcoin complete so many transactions in a  24-hour period?
If exchanges are eager to somewhat nakedly lie about their trading volume, is it possible they're also lying about having funds steadily on hand?  Mt. Gox, which became insolvent and were eventually caught. As a result, Founder Mark Karpeles may be looking at a ten-year prison sentence. This was the first major incident of bubble popping and bloodshed in cryptocurrency.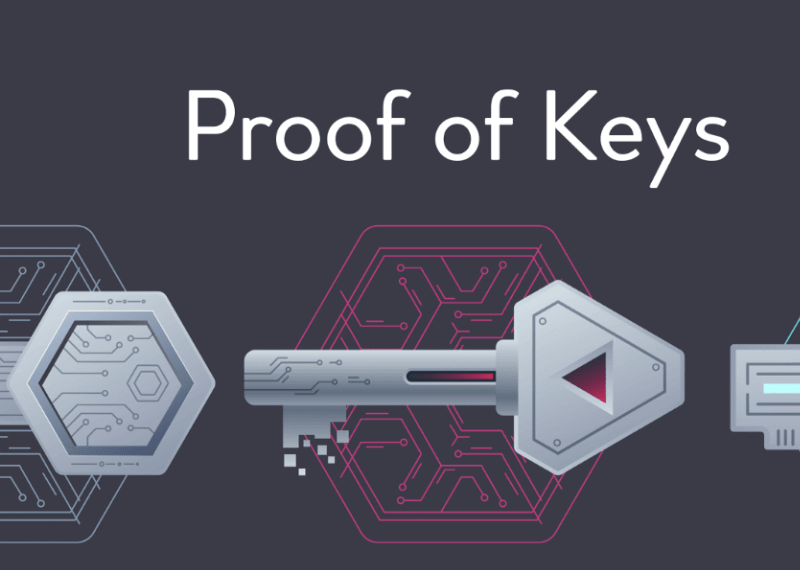 Solvency is a critically significant issue in a financial system. The Proof of Keys event is expected  to strike a chord with the trading community.
Also Read: DX Exchange to issue Tokenised Stocks on Ethereum
As the decentralized exchanges continue to expand, the majority of the volume still takes place on exchanges which have full authority of the currency traded. Perhaps the only anticipation can be that the incident grows in recognition in coming years and that exchanges which do not "fail" it in any way are admired.