While crypto assets saw considerable price rise in previous days, EOS had lagged behind. However, tables seem to have turned now. EOS price saw a rise of 8% in the last 24 hours. EOS noted 35 % gains on December 17 before stabilizing on December 18.
China's Blockchain Assesment Index
Sometimes market movements and traders are all it takes to make a coin suddenly popular, while sometimes the reason are unknown.
On December 21, China's Center for Information and Industry Development (CCID), under the Country's Ministry of Industry and Information Technology, published its Global Public Blockchain Technology Assessment Index (GPBTAI).
EOS tops this list with 156 points. Ethereum comes second at 136. Bitcoin finds itself at 18th place with a score of 96.
GXchain made it's way to the  third place in the blockchain index from BitShares with a score of 117. Its coin, GXS,  also surged, showing a current 24 hour increase of nearly 5%. GXchain is the 104th  cryptocurrency by market capitalization.
(BTS) is currently 44th  by market capitalization and although is up just over 2% in the past 24 hours, shows none of the sharper hike of EOS or GXchain.
Ontology blockchain has been included in the index for the first time and ONT price rose immediately after, currently showing a near 7% rise in the past 24 hours.
Another popular blockchain in China NEO has also seen its price increase today and is up by  nearly 14% in past 24 hours.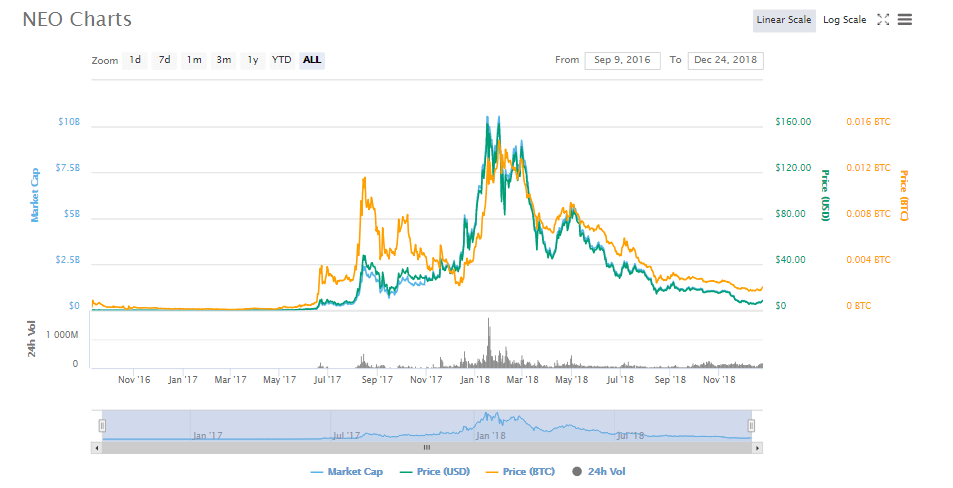 With the Ethereum blockchain still ranked third by China, the list may have helped the performance of ETH too. ETH is still up over 13% in the past 24 hours and 46% over the past seven days.
Analysts noted ETH has seen a record-high number of shorts on trading platforms and across the seven-day period commencing December 16, ETH  has recovered by 66%.