Cryptocurrency, the latest form of investment tool that allows a person to put their funds in the Blockchain technology. This helps the industry to grow at a fantastic rate. Moreover, Crypto Trading is an absolute value of return as it offers big rewards to those who are up to take a significant risk. Although this method of trading is highly unpredictable, and even seasoned professionals are open to suffering loss in the trades, there are ways to get the most out of this whole thing. Crypto Trading bots are the answer for safe Blockchain trading. So, here is something that you might like to look into if you are planning to invest in cryptocurrency such as Bitcoins, etc.
Intro on the Wotoken
When it comes to being a crypto industry mammoth, there is no better name than Wotoken. The reason behind this is that they have brought a whole lot of innovation and thought into the entire trading model. From being the first company ever to introduce the application of Blockchain into a platform where the users can store their coins and other currency forms just like traditional banking institutions offer to make it easy for everyone to get into, Wotoken has brought the perfection that way required into the field of Crypto. With their Decentralized Smart Wallet and top-notch Artificial Intelligence trading bots, they are making it easier for investors to make the most out of Blockchain technology.
Wotoken white paper
Company background
Wotoken is a multi-eco-system which is designed by the famous 1WorldBlockchain Developers who are for their specialized services regarding services based on Blockchain tech. Wo Token was officially launched on 12th December 2018 in China. Later on, they expanded their regional base in South Korea in February 2019 and finally came in the light of the social media and gained exposure. Neraex which is a Japanese exchange conducts all the management and operational supervision of Wotoken.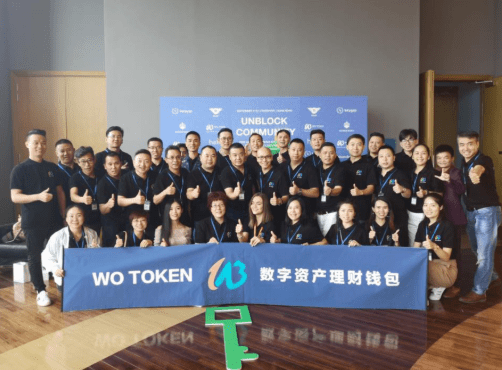 Intro on Apollo
As we are living in a world where AI is the most viable future that we will be having to ourselves, using the power of AI to structuralize a platform for cryptocurrency trading was something that was required for a long time. This is where Apollo AI Arbitrage Trading program makes its entrance. This program is a full-fledged investment plan which is easy to get into and harnesses the power of Artificial Intelligence to make the most out of the investment and that too in a short period.
Wotoken grand plans
Not only the amazing and one of a kind AI arbitrage program, but there are also several other services that Wotoken are going to introduce in their grand plan. According to the Intel that we have gathered, Apollo 1 is going to enjoy an amazing Insurance program by the name of Keynes National Insurance. Also, services of Master card International cart as they have applied for a banking license in the Netherlands. Also, this grand plan is going to get diversified into a lot of different significant parts that will make using the crypto management and block applications to their fullest.
Wotoken compensation plans
The compensation Plans of Wo Token are quite simple, and this is why they are ideal for getting into with. The Apollo 1 will require an investment of 1000 USD, which will enjoy a .25 to .5% growth of a daily basis and 6 to 15% every month. With this amazing compensation plan, the investment will become something bigger before you even know. As soon as this investment becomes 5000USD, the investor enjoys the benefit of the better version of the AI trading program, which is labeled as Apollo 2. In this, the investor will enjoy a daily growth of .3 to .65% and a monthly increase of 10 to 20%. This method of Blockchain technology will bring the ease of investment and will overcome the long-lasting fear of risks as the power AI will be by your side all the way through.
Proof of arbitrage trading
Numerous people have globally proven that the Arbitrage Trading program of Wotoken is something that can be trusted with complete faith. The flow of numbers are consistent, and they do not show any form of breakage whatsoever. Moreover, the simple fact that it is wholly based on the Decentralized pattern makes it even better of an investment model as you will be able to get the funds out also if the server fails as you can use the MasterCard for the transactions.
How to get started & transfer crypto
Getting into Wo Token and starting trade with it is pretty straightforward. All you need to do to initiate is to go to the official Wo Token website which is wotoken.ca and download the mobile app from the links mentioned theirs as per the availability of platform on your end which means either android or IOS. Once it is downloaded, you are required to sign up by providing your mobile number, country code, password, and wallet password. After that, a verification code will show up on your mobile, which once you enter will allow you to move forward in the account sign up. So, after that, you will receive a set of mnemonic words which are useful in case you have lost the login details by any chance.
Once you write down all of them in the next part, you will receive a wallet key that will allow you to get your wallet accessible in case if you lose its details. This will get your account set up. After that open, the wallet for the currency that you want to invest into and then got to Apollo program and start saving and crypto transfer too.
How to withdraw WOR tokens
The WOR tokens are not withdrawable on their own but, you can change it into ETH and then do the transfer quickly. For this, you need to set up an ETH wallet and then convert your WOR tokens into ETH. A 2% fee is charged for the conversion. But, once the conversion is completed, you can transfer it from ETH wallet after approval for the act which does not take more than a minute.