Any industry must have public relations to survive. To be regarded seriously and be perceived credible, businesses must ensure that knowledge of their products and services is known to the general public and particularly their target audience. 
Given that the blockchain and crypto space is still unknown and that the market is oversaturated, you will require a top-notch professional crypto PR agency to organize and execute your promotional and marketing activities. 
If you're not sure where to start, then you are at the right place. We have listed down for you top crypto PR agencies- 2022 edition. 
Let's begin!
1. MarketAcross

First on our list is MarketAcross- a PR agency that provides premium marketing solutions and specializes in areas such as brand reputation, content marketing, SEO, growth, and many more. 
Established in 2014, the firm amplifies the content of crypto firms to help highlight and garner attention towards them through the publication of press releases and interviews. MarketAcross has developed relationships with prominent bloggers, editors, and journalists from all kinds of major publications. 
Website: https://marketacross.com/
2. SlicedBrand
Next on our list is the agency SlicedBrand. You may have come across their agency as they operate on a global scale. This agency's specialization lies in technology, so you can be assured that they will understand your company's product and market in addition to delivering the outcomes you need. 
SlicedBrand has crafted a strategic story plan aimed at connecting companies, media, and their audience.
SlicedBrand is well-versed in the blockchain and cryptocurrency industry. Their company also features an award-winning leadership team and staff with several years of experience in the field. 
Website: https://slicedbrand.com/
3. Blockwiz

Providing brand recognition and crypto PR services, Blockwiz is an agency that operates globally with more than 150 clients. 
Blockwiz's marketers are recognized for offering marketing solutions for crypto companies and work towards ensuring that their clients achieve growth across all of their channels.
Website: https://blockwiz.com/
4. Blockchain Press Media
Blockchain Press Media provides full-stack marketing solutions, specialized expertise, and comprehensive strategies. To ensure your message goes out to your target audience through effective channels, Blockchain Press Media assists you in conveying your story uniquely. The agency also engages in market research to assess the demographic of your target audience. 
They ensure that your crypto company receives greater exposure and successfully builds your brand identity. In addition, Blockchain Press Media provides crisis management to prevent damage to the reputation of crypto firms. 
Website: https://blockchainpress.media/
5. Melrose PR
If you are launching your crypto or blockchain project recently, then Melrose PR agency is your best choice. They have professional experience in introducing several crypto projects along with building social media presence and brand awareness and running effective marketing campaigns.
Moreover, their services include handling product releases, interviews, and content marketing. 
Website: https://www.melrosepr.com/
6. CryNet
Another renowned crypto PR agency on our list is CryNet. They are probably the most successful PR agencies working for a long time with the experience of collaborating with over 400 companies! However, their advertising model is different from others. They do not follow traditional marketing techniques and rather have a more organic approach to bringing the traffic.
Website: https://crynet.io/
7. Byzantium
The immense benefits of having an agency that has an in-depth understanding of the blockchain and cryptocurrency industry are innumerable. The more knowledge a PR agency holds, the better it is for the crypto company. Not only will advertising reach the right audience, but the strategies prepared would be in accordance with the crypto industry and not traditional or typical ones.
Established in Scotland, Byzantium offers PR services that include comprehensive market coverage and press relations coverage. Byzantium works towards services such as lead nurturing along with public image support to assist companies in achieving better sales and public perception. 
Website: https://bzntm.com/
8. Token Agency
The Netherlands-based Token Agency is a cryptocurrency and blockchain marketing firm that specializes in these fields. They have experience working on a range of PR initiatives. 
We all know the struggle of content marketing in the blockchain and crypto space. Well, with Token Agency, your content will reach out to a broader audience as they have built relations with renowned publications. When serving as a consultant for customers, the organization assists them in launching their initial coin offerings (ICOs) and products.
Website: https://www.tokenagency.com/
9. Guerrilla

Buzz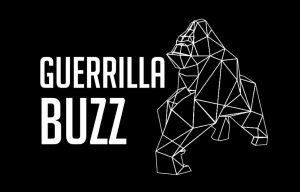 Guerrilla Buzz, a blockchain public relations company, specializes in generating interest in crypto companies through forums, social media, and other mediums. 
Besides this, Guerrilla Buz
z is also a growth marketing company that uses channels such as Reddit, Quora, Telegram, and more to help create "buzz" or brand awareness of crypto companies.   
Website: https://guerrillabuzz.com/
10. Foxtail Marketing
Foxtail Marketing is an all-rounder PR agency that not only caters to blockchain or crypto companies but also to those in other industries. The agency emphasizes factors such as lead generation and engagement to drive traffic to the company's website, improve the brand and boost revenues. 
Foxtail Marketing offers a comprehensive range of marketing services, including content marketing, press releases, social media management, as well as handling other operations.
Website: https://foxtailmarketing.com/
Conclusion
Altogether, choosing a reliable and professional PR agency is crucial. The reason behind this is that most crypto and blockchain projects require funding. Also, these projects need strong community support to attract investors to their model; however, building such a relationship takes time. 
That is when PR agencies come in. They help with making a brand and analyzing the impacts of marketing campaigns. So, it is essential for crypto firms to select the best marketing agencies to get the desired revenue and results.