The exceedingly expected Ethereum (ETH) Constantinople hard fork will likely take place at  16th of January. Depending on the target block height of 7,080,000, it could happen a few hours before or after the scheduled date.
The atrociousness and exhilaration surrounding the advance have resulted in ETH achieving significant value in the past 2 weeks or so. 
Binance, the popular cryptocurrency exchange will support the Constantinople hard fork. Additionally, the exchange also assured traders that all the technical requirements related to the event would be handled by them.
Hype Regarding the Constantinople Hard Fork


The Constantinople hard fork has been appreciated for achieving consensus across the Ethereum community. However, there is a slight chance that the other hard forks might come into existence. The developers and other Ethereum community members crave to carry out their own versions upgrading the Ethereum network. Keeping such an instance in mind Binance added the following information


"Should there be any other hard forks or airdrops during the Constantinople hard fork period, we invite these respective project teams to contact us at [email protected] for further discussion."
Also Read: Despite Bearish Crypto market Cryptocurrency Creditors continue to flourish
Ethereum's Market Performance 

According to market capitalization, last year found ETH in the number 3 spot. With BTC trading at $3,200 on the 15th of December XRP edged out the King of Smart Contracts from the 2nd slot. At the same time, ETH was trading at around $83.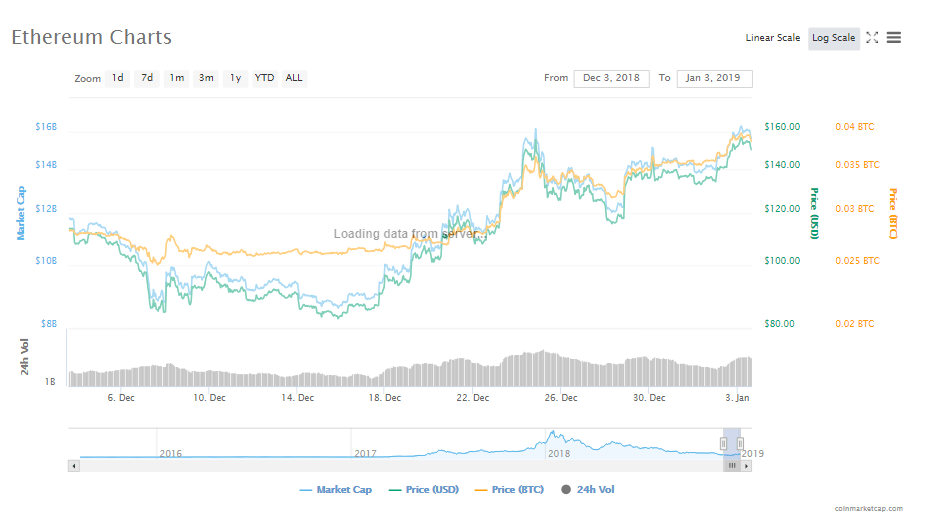 However, due to the belief of the hardfork that will involve considerable improvement to the network, there has been an improved interest in ETH that has resulted in the digital asset reclaiming the number 2 spot just a day ago.
Also Read: Justin Sun Reacts To McCaleb's " TRON (TRX) is 'Garbage' " Claims
ETH is currently valued at $153 which is an 84.3% increase in a period of fewer than three weeks when compared with the $83 value witnessed in mid-December. With another 2 weeks to the hardfork, the digital asset might continue to make profits in the crypto markets.