Decentralized finance—often called DeFi—is one of the hottest trends in the crypto space. And with good reason: DeFi is all about taking power away from central institutions and putting it back into the hands of the people.
From lending and borrowing platforms to stablecoins and tokenized BTC, there's a whole world of opportunity in DeFi. But as with any new and complex industry, getting started can be tough.
That's where marketing comes in. 
A good marketing strategy will help you get your message out there and reach your target audience.
And when it comes to best DeFi marketing agency, there are a few agencies that stand out from the rest. In this blog post, we'll introduce you to the 5 best DeFi marketing agencies. We'll tell you what they do, how they can help you, and what sets them apart from the competition.
What Is DeFi Marketing?
DeFi marketing is a term used to describe the promotion of decentralized finance protocols and products.
These marketing efforts can take many different forms, but all aim to increase awareness and adoption of DeFi protocols and products.
Many DeFi marketing agencies offer a suite of services that can help projects in the space reach their target audiences. These services can include social media marketing, content creation, influencer outreach, and more.
The DeFi space is constantly evolving, so it's important to work with an agency that is always up-to-date on the latest trends and developments. With the right partner, you can launch a successful DeFi marketing campaign that will help your project reach new heights.
Benefits Of DeFi Marketing
Decentralized finance, or DeFi, is a radical new way of handling financial transactions. By using decentralized protocols and smart contracts, DeFi apps can offer a wide range of financial services that are usually only available through traditional centralized institutions.
DeFi marketing agencies can help you tap into this growing market and connect with potential users of your app. But what are the specific benefits of working with a DeFi marketing agency?
Reach a Global Audience:

One of the biggest advantages of working with a DeFi marketing agency is that they can help you reach a global audience. Traditional marketing channels like print and television advertising are becoming increasingly ineffective as people consume media online.
A good marketing agency will have a deep understanding of digital communities and how to target them effectively. They can help you launch an effective online campaign that will reach potential users wherever they are in the world.
Connect with influencers:

Another benefit of working with a DeFi marketing agency is their ability to connect you with influencers in the space. These are people with large followings who can help promote your project to their fans and followers. Influencer marketing is an extremely effective way to reach potential users who might not be familiar with your project yet. 
Best 5 Defi Marketing agencies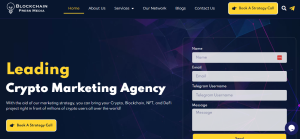 As the DeFi space continues to grow and evolve, so too do the marketing agencies that service this industry. Blockchain Press Media is one of the premier top DeFi marketing agencies, offering a full suite of services designed to help projects reach their target audiences.
From media relations and content creation to social media management and influencer outreach, Blockchain Press Media has the experience and expertise to help your project succeed. We also offer a wide range of other marketing services, including brand development, market research, and strategic planning.
If you're looking for a comprehensive DeFi marketing solution, look no further than Blockchain Press Media. Contact us today to learn more about how we can help you reach your goals.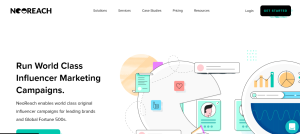 NeoReach is one of the best DeFi marketing agencies because they have successfully launched and marketed over 100 DeFi projects. Their team is composed of experienced crypto marketers, community managers, and influencers.
They have a proven track record of success in launching and marketing DeFi projects. In addition, they offer a wide range of services such as social media marketing, influencer marketing, community management, and more.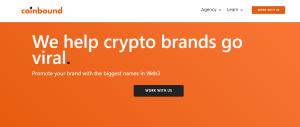 Coinbound has a  team of experienced professionals who are passionate about helping projects succeed in the ever-growing world of decentralized finance. They offer a comprehensive suite of top DeFi marketing agency that are designed to help projects reach their full potential. From social media and content marketing to PR and community management, they claim to have the skills and experience to help your project succeed.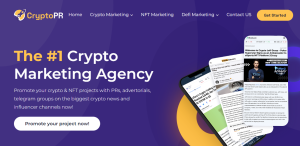 CryptoPR has expertise in promoting cryptocurrency ventures and disseminating information about new DeFi efforts. This marketing company goes immediately to work by talking about your objectives and key performance measures for promoting your goods and the services you want to use. The marketing company contacts investors through specific Telegram groups in an effort to grow your clientele.
X10 is a marketing firm and project incubator lauded by Forbes, DesignRush, and Hacker Noon for providing clients with unparalleled marketing help and advice.
The X10 Agency offers a comprehensive launch package, transforming your concepts into a finished product. They help you promote content through appropriate channels to build a devoted following of buyers and zealous investors. To make sure that your project is not dismissing legal infringements and similar issues, legal assistance is also offered.