Dash has yet again successfully achieved another adoption milestone. It has managed to sell more than 66,000 KRIP mobile phones. These phones are designed specially for the Dash ecosystem and inculcate special cryptocurrency enhancements. From August till December , majority of devices have been sold in Venezuela. This makes it the world's largest purchased of cryptocurrency-enabled phones.
In August, Dash signed a deal with Kripto Mobile Corporation (KRIP). The enterprise is based in South America. CEO Ryan Taylor said,
" The deal was expected to bring the Dash ecosystem to more than 10,000 new Venezuelan users every month – a target that has been significantly exceeded with the sale of 53,000 phones in a little over three months."
Kripto/ Dash Partnership
Dash and Kripto Mobile have also partnered with DiscoverDash.com, a global Dash merchant directory to develop a mobile app version of the website. Consequently,  users will also be able to locate and browse through merchants that accept Dash in their locality.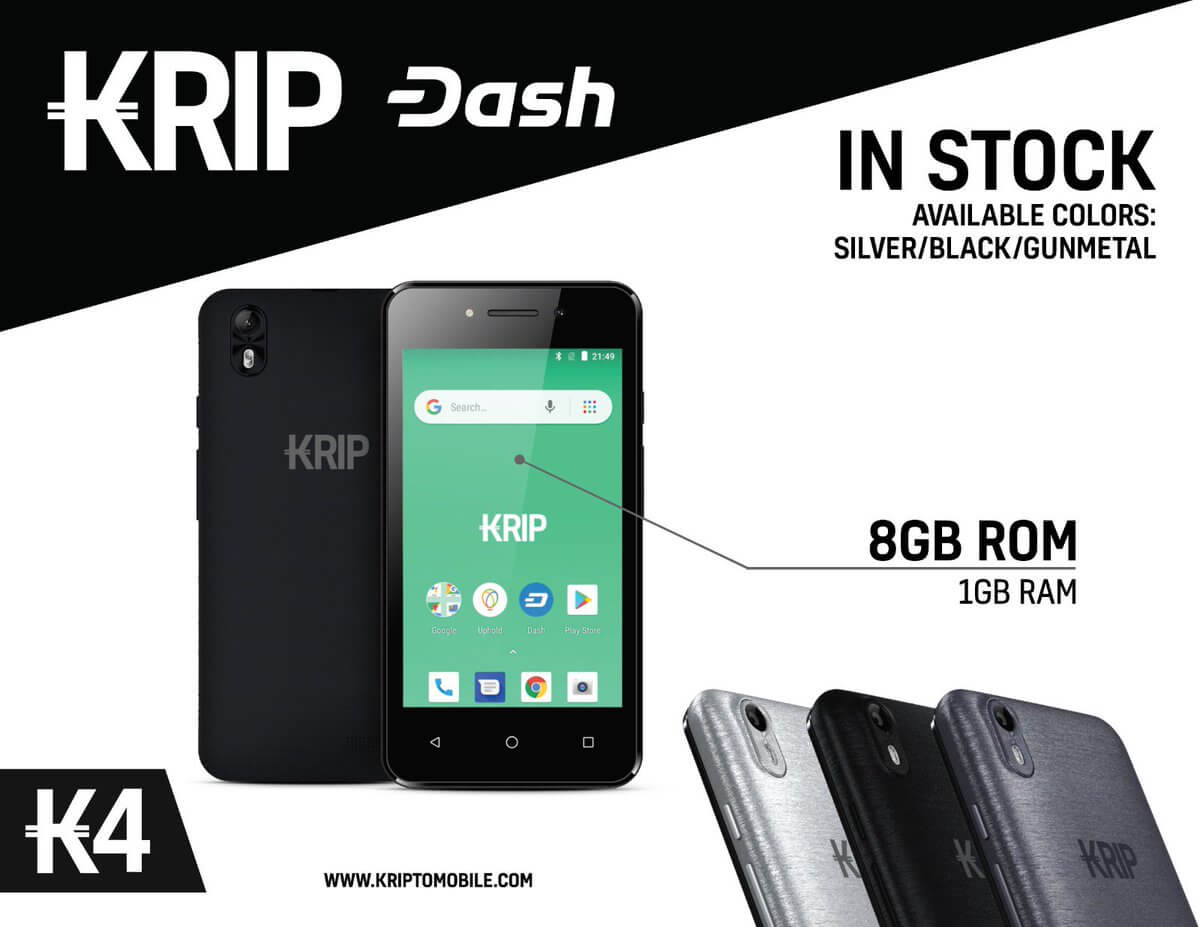 Bradley Zastrow,  Dash Core Group Global Head of Business Development said:
Our focus since the launch of our KRIP phones in August has been to make this incredible Dash ecosystem as complete and inclusive as possible. That we have already sold and shipped over 66,000 phones in only two and a half months clearly shows we are achieving those goals. Now, with Dash Text and the DiscoverDash.com app, we're expanding our partnership and enhancing the user experience, making it easier than ever before for the Venezuela community to use and transact in Dash in their everyday lives.
Next Target is  Latin America
Dash proudly sees  Venezuela as a staging point to expand adoption across the region.  In November,Dash Text started providing an SMS-based cryptocurrency transaction service for Venezuelan users. This help  cut out the need for smartphones or high speed internet connections in a country with just 41 percent smartphone penetration.
Zastrow revealed that first time Dash wallet downloads in September and October increased by 23 percent over the corresponding figures for July and August. He also revealed that there has been increased volume driven to Bitrefill and Uphold, along with a new retention increase after 15 days.
In his reaction to the news, KRIP Venezuela Marketing Manager Andrea Coll said:
The results to date have been exceptional, and we're thrilled to now build on that success by expanding to now include Dash Text and DiscoverDash.com. These phones provide users around Latin America with an affordable way to acquire and use cryptocurrency for everyday transactions, like buying groceries or sharing money with family. Dash's InstantSend feature and low transaction costs makes using cryptocurrency easy and efficient for users, and will help build momentum for cryptocurrency as a viable and stable alternative method of payment.