A Swiss-based luxury watch manufacturer announced it is all set to release a crypto wallet watch this year. A. Favre & Fils, the Switzerland-based watch brand recently on Twitter  announced their upcoming launch of crypto friendly watch sometime in 2019.
The watch firm always works under the mantra 'Always forward, a hunt for the absolute'.
The firm last week announced the release of the newest project on their official website.  A. Favre & Fils latest invention will have a built-in crypto cold wallet with state of the unique security solution.
? A. Favre & Fils announces the first Swiss handcrafted mechanical timepiece with a built in crypto-currency cold wallet and state of the art proprietary security solution. ?? Curious? ? Watch this now!?? https://t.co/UAO0YBWM7n #what_is_the_missing_link pic.twitter.com/DzMqWKrwRy

— A. Favre & Fils (@afavrefils) January 10, 2019
The firm boasts that it is the very first Switzerland handcrafted mechanical watch with a built-in crypto wallet. This project reportedly pairs a ten-generation watch manufacturing firm with the current technology in crypto asset storage. However, the announcement of this crypto wallet watch is all set to push luxury watch manufacturing to a next level.
Also Read: Cricket South Africa falls Prey to $70,000 Bitcoin Twitter Scam: Sells Bitcoin Lottery
From the CEO's Desk
Lauren Favre, the CEO of A. Favre & Fils commented they have built the timepiece with an intention to offer something useful to the crypto community. He further added that they did not develop something to spend the money on.
As per the announcement, one timepiece will cost about CHF100,000 to CHF150,000 (equivalent to $102,000 – $153,000). The price varies depending upon the variant such as metal, gold, etc.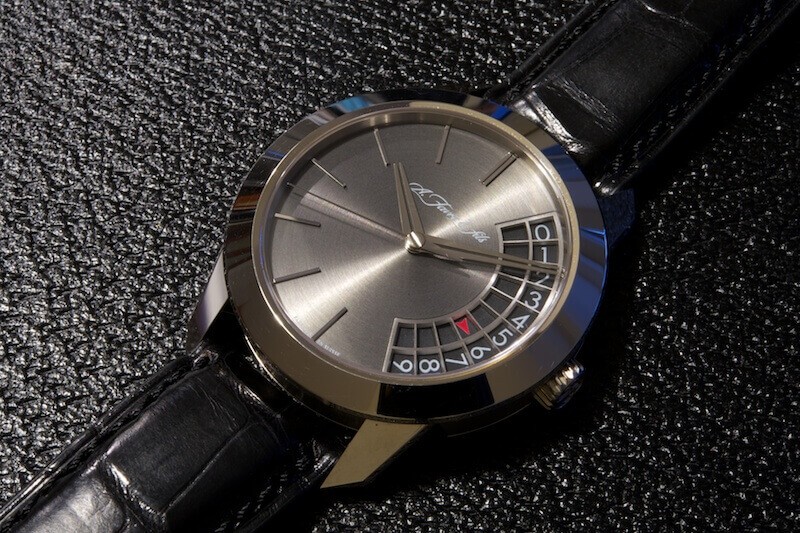 The firm further reveals that the timepiece will provide ultimate privacy protection and in-data security.  The luxury watch manufacturer is all set to release its first prototype in the second quarter of this year.
During an interview with a Swiss news outlet, Lauren said that one has to keep adding relevant features that improve the design. He concluded by saying that its a bit like figuring out the future of steam engines in an era of electric engines.
Do you think the launch of crypto wallet watch will bring a change in the crypto-community and luxury watchmaking firms? 
Also Read: Black Clouds Hover Over Bitmain Employees As It Suspends Its Mining Operations